Sustainability work requires systematic and year-round management based on reliable and timely data. Through a proper management work, it is possible to develop business and processes as well as identify new business opportunities.
We help your company to identify relevant sustainability themes, build a targeted responsibility program, and report results based on quality data without forgetting communication of course.
1. Identifying
Identifying the customer's goals and conducting a materiality analysis of the UN's sustainable development themes using a stakeholder survey. Define KPl't and select standards.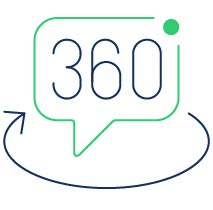 2. Data gathering
The data collected as a result of the materiality analysis is fed into a CSM system, which is configured on the basis of the needed indicators. Company's sites will be established and the data gathering periods opened into the system.
3. Analysis
The information related to the responsibility program will be analyzed comprehensively. The trends found in the data are delivered to the customer in the form of graphs and tables. We provide development suggestions for responsibility work.
4. Communication
A responsibility-focused communication campaign is planned for the customer's target group. Includes design, content implementation, publication in selected channels, and measurement of results.
5. Reporting
A conceptual responsibility report that follows general industry practices, is produced. The report utilizes the data collected and the interviews with key personnel conducted. Includes writing, folding, and visualizing a 30-page report.
6. Follow-up
We report the company's progress at a joint meeting to the customer's target group four times a year. We will be as an outsourced sustainability manager and provide development proposals for you.
Ready to hear more of our services? Contact us
Do you want to hear more how to improve your corporate sustainability performance?
sales@tofuture.eu
+358 40 450 30 33